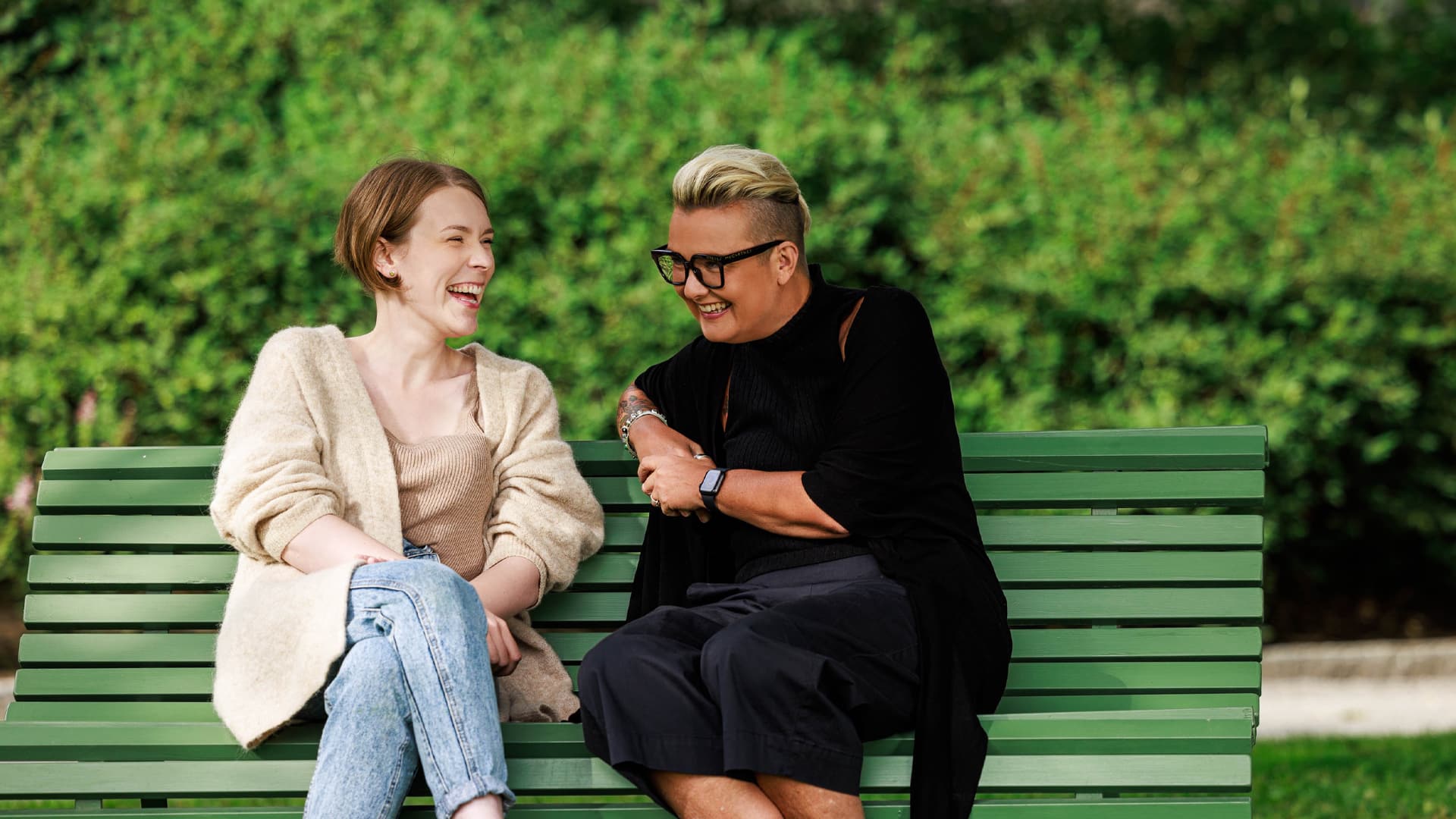 Taking care of yourself
Regular circadian rhythms, eating patterns and as physical activity, are also closely linked to mental well-being. Taking care of daily routines is part of self-care. Taking care of yourself during your illness is the most important way you can contribute to your recovery.
What is compassionate self-talk?
It includes how you treat yourself, the inner voice you use to talk to yourself. Showing understanding and compassion for yourself during illness is important and helps your mind to be resilient in difficult situations.
My experiences still matter.
It is difficult for anyone to hear such sad news.
I am understandably lonely at the moment. Many other people have been through similar experiences as mine.
In the end, I cope better than I feel at the hardest moments.
Relying on others for help is not a weakness. Sometimes it's necessary in order to take care of myself in the best way possible.
Taking care of myself is not selfish. It enables me to look after those close to me.
I'm allowed to count on people to love and care for me, to carry me in their thoughts, even if they are not with me by my side.
I didn't choose this situation. But I can influence how I deal with my feelings.
Things that can make you feel good
Touch: Wrapping yourself in a warm blanket, oiling your skin, taking a warm bath, hugging yourself or another person, feeling the wind on your face and the changes in temperature.
Listening to music, the sounds of nature, children's voices in the playground, silence.
Aromas: enjoy the smell of food, scented candles, incense, the smell of nature.
Do nice things: do at least one thing every day that brings you joy. Laugh – although it may feel out of place or wrong to laugh, humour can be a great way to balance strong emotions. Humour can even help to make even sadness bearable.
Keep a journal: writing can help you to identify and cope with overwhelming experiences.
You might also be interested in
Lue lisää sinulle suositeltuja sisältöjä